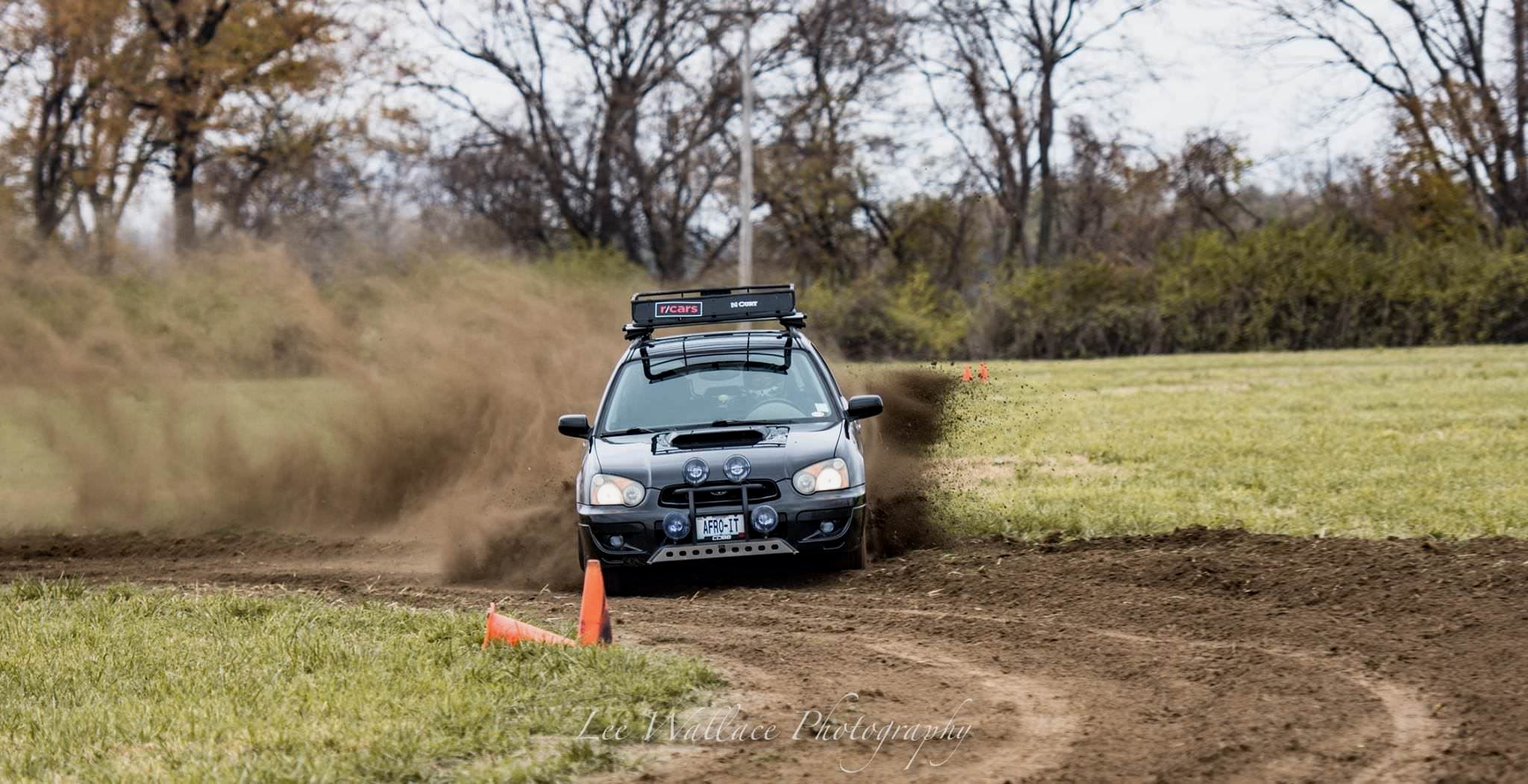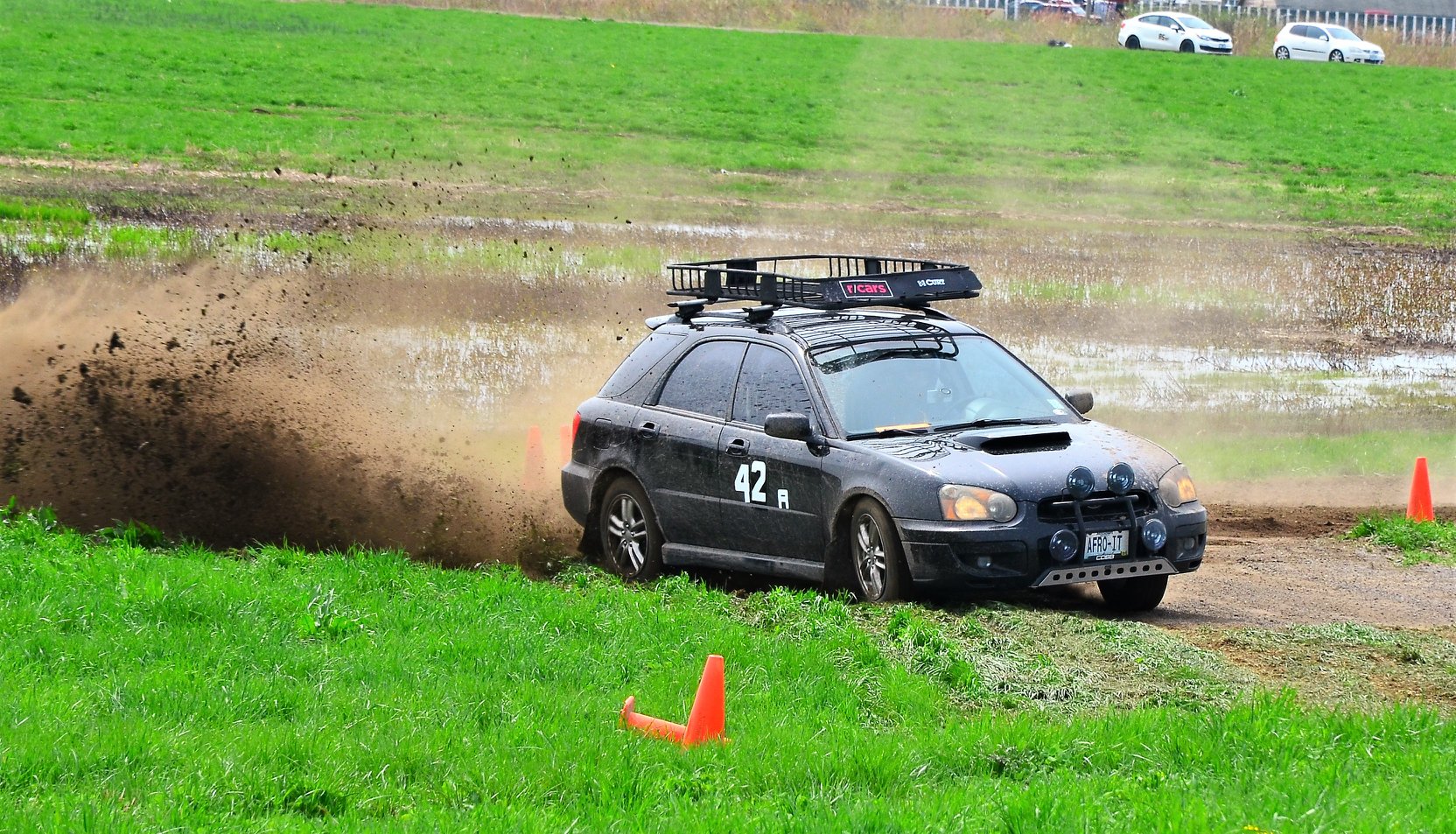 Meet the Cars: WRX
My journey with the WRX started back in 2015. I had always wanted one back in my high school days so as soon as I got my first "real job", the first thing I did was trade-in my old Scion tC for Yume, my 2005 Subaru WRX Wagon.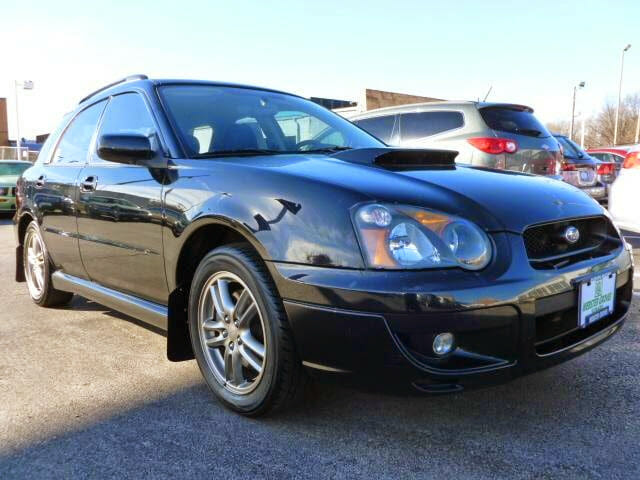 The name Yume, as cheesy as it sounds, comes from the Japanese word 夢 (Yume) which simply means "Dream". She was my dream car, and part of a long and hard-earned set of goals so the name felt appropriate. I even got a badge for it thanks to an old Toyota promotion.

I lucked out on finding a relatively low mile, 1 owner car that was in the STL area so before I had even gotten my first real paycheck I locked it down and it became my new daily driver. At the time, the Rallycross program in our region was defunct so my first year of ownership consisted mostly of the occasional adventure, a handful of street races, and a lot of modifications.
Back in 2015, I struggled to do oil changes let alone anything more serious, so the first modification that I did was what most young people choose as their first mod, wheels.

A rouge Reddit post lead me on to a sale going on at Ambit wheels. After realizing that $500 for a full set of wheels was a great deal for anything new I jumped on the opportunity to justify making an impulse buy. At this point in time, I didn't understand anything about wheel widths, offsets, weight, trustworthy brands, or tire sizes so I did what any technically inclined car guy would do and took to the forums to find a post that would spoon-feed me some magic numbers to make it all work. After talking to my, at the time, Subaru Guru, reading through dozens of forum posts, and pretending I knew what I was doing, I decided to pull the trigger on a set of 17×9 +35 Ambit RE02's and decided that a set of 245/40/R17 tires would be a perfect fit.
Now for those of you who know anything about the 02-07 WRX Wagons, or those of you who paid close attention to the photo above, you'll know right off that bat that my math was a teensy bit off.

They didn't really fit. The wagons of this generation shared the narrow-body fenders of the base Impreza which deprives you of over an inch of tire clearance compared to the sedans. They looked amazing on the car; the slight tire pop gave the car a wide aggressive stance, but my first sharp turn quickly confirmed that the tires in fact did not fit in the fender well and later journeys with passengers proved to be very painful and full of cringe-worthy scraping and squealing sounds.
So for the time being, the stock wheels went on and I started hypothesizing how I could fit my problem. A few weeks later I came up with the next best way to burn my new big boy paycheck.
Coilovers! and not just any coilovers, The cheapest coilovers I could find that weren't from ebay. $600 and a couple of paychecks later I was the owner of some Raceland Primo Adjustable coilovers.

With these puppies set to their maximum setting I was roughly about stock height, but with way less travel so my rubbing days were over. Ove the following 4 years these coilovers went through hell and back and still managed to make the car handle decently well and my oversized tire choice ended up making the car a properly little monster on pavement. While it wasn't my goal, the gods of speed and performance saw to it that my stupid buying decisions were actually somewhat rewarded. If anyone were to ask me today what wheels and coilovers they should buy on the cheap, I would actually still recommend both the Ambit wheels and the coilovers as good starting points, though hopefully your fitment journey goes a bit better than mine.
As time went on I kept on spending more and more time working on the car, learning how to replace things like wheel bearings, ball joints, spark plugs, and at one point I even decided I was going to save myself a few hundred bucks and do the timing belt myself.
After about 6 months of tinkering, the mod bug finally started to settle in. The WRX is an okay car stock, but the power wasn't quite enough to put you in your seat and, like most car guys, I really wanted my car to stand out more and be something I could really call my own.
I started with Bolt-on kits from cobb to make more power, then I moved on to aesthetics. I borrowed the look from A Redditor by the name of AnalogDan and added a skidplate, bullbars, lights, and added a roof basket full of tools, fuel, and various other fluids so that I was already ready for whatever life threw my way.
Up until this point, the WRX was all show and some go, but I wasn't doing much other than cursing at rusty bolts and the occasional canyon carve and when the S2k joined the team, the WRX was, for all intents and purposes, just a cool looking daily driver.
Then the opportunity came for me to step in and help revive that Rallycross program and that my friends, was game over for the nice, clean, paint corrected WRX of the past.
For the past 4 years, I have raced Rallycross in the St. Louis region. I raced back when I only had my fat tires and cheap wheels, I raced on my street coilovers that were never meant to see dirt, I folded tires in half , blew up tires, and killed ball joints and axles, and I loved every minute of it.
For the past 3 years, I have held championship titles in the St. Louis region and last year marked some of my first overall victories both at individual events and for the entire season.
The car continues to grow. After 3 years of abuse and one set of replacements (god bless lifetime warranties) I finally upgraded to Ksport Gravel spec coilovers, the car now is 100% catless and has aftermarket exhaust from the block to the tailpipe and just recently the car now has an ACT 6 puck clutch, ready to tear into the 2020 season.
If fate allows it, this will also hopefully be the first year that the WRX gets to compete at a national level so keep an eye out for us in the future and expect more podiums to come.