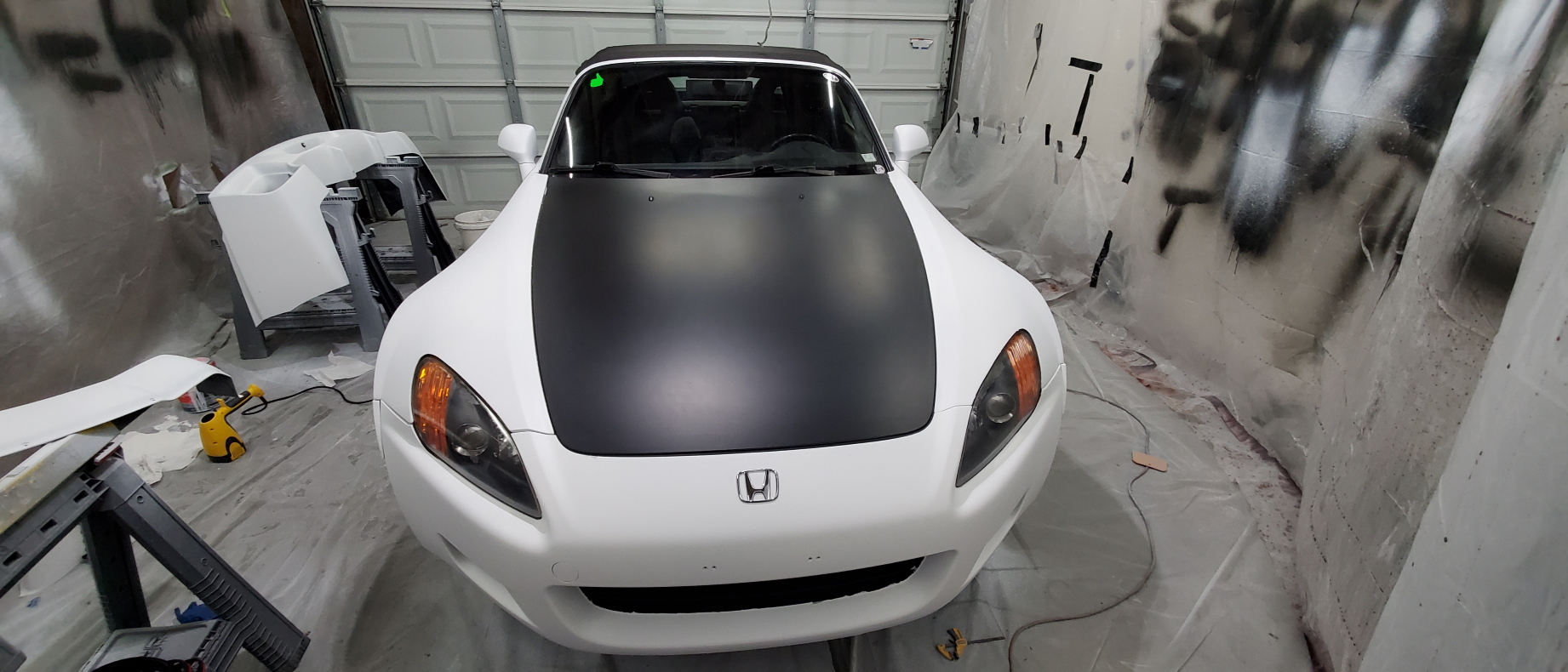 Meet the cars: S2000
Our journey with the s2000 started in 2016 when Afro test drove one on an impulse and refused to give up the keys. He knew close to nothing about them before driving one so he Originally expected to get a fun experience out of the test drive and go home, but the unique aspects of the car sold him on it.

The car started life as a bone stock Seabring Silver 2002 S2000 with 214,000 miles on the clock. Normally that would be a massive red flag for any performance car, but there were a handful of redeemable aspects of the car that made it a must buy. What initially sold us on the car was the fact that it was listed for 7500 bucks and had over 53 service records on its carfax that detailed just about every major service being completed on the car. The overall condition of the car was fantastic and we figured that if the motor blew up 1 year later, the rebuild cost would still be cheaper than buying a similarly clean s2000.
At the time the WRX was already an STX modified autocross car which made it extremely difficult to be competitive in PAX for autocross so the s2000 was bought as a cheap car to help Afro to become a better driver, and to help us be more competitive.
Before it even had plates on it, the S2000, Affectionately named "Toshi" after Toshiya Joshima (an S2000 Driver in initial D), was already out at his first Autocross.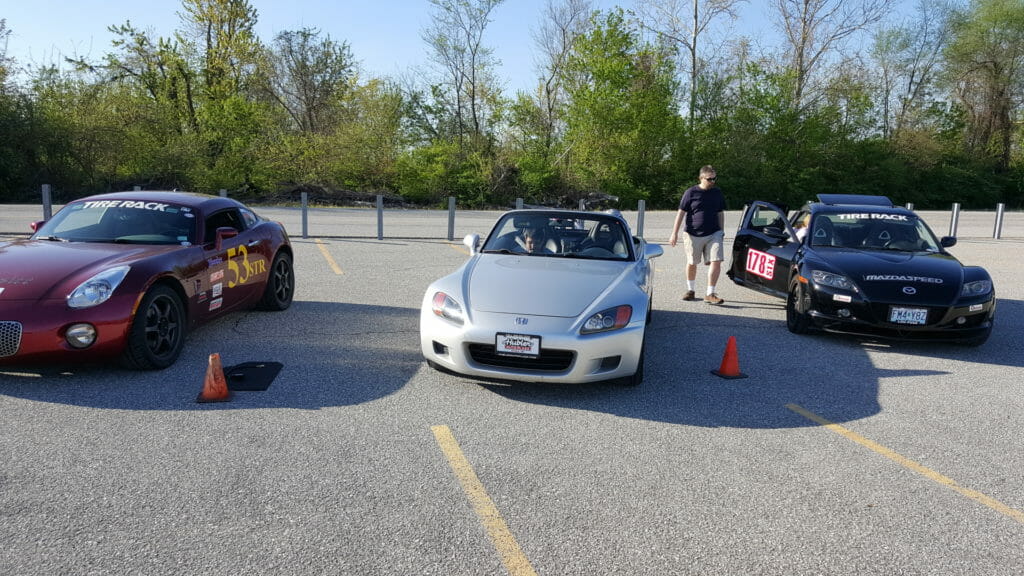 The car continued to compete in SCCA and NASA Autocross events in the St. Louis area and proved to be a great little car for the money for about a year and a half, but after that, our own words came back to haunt us.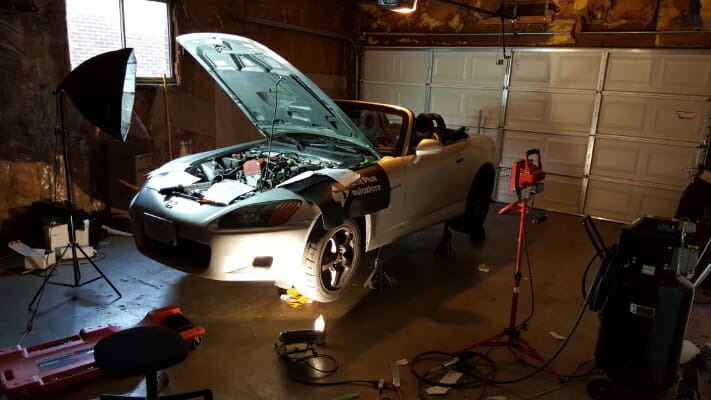 After about a year the clutch finally lost its 220k mile battle against repeated abuse, but after a few weekends, the car was good as new about 4 hours before another Autox event. we went on to place 5th in our class for that year and the car was put to bed for the winter season.
The following year the car made it to test n tune, ready to tackle a new season, but about 2 weeks after the first event of the year, disaster struck.

While trying to troubleshoot a misfire and some other weird behaviors, the car shut off suddenly and left me stranded about a mile away from home. The symptoms had us hoping it was something minor, but after hundreds of dollars and multiple weekends, we weren't able to find anything wrong so we ended up taking it to EcoTECH Import Auto and what they found wasn't pretty.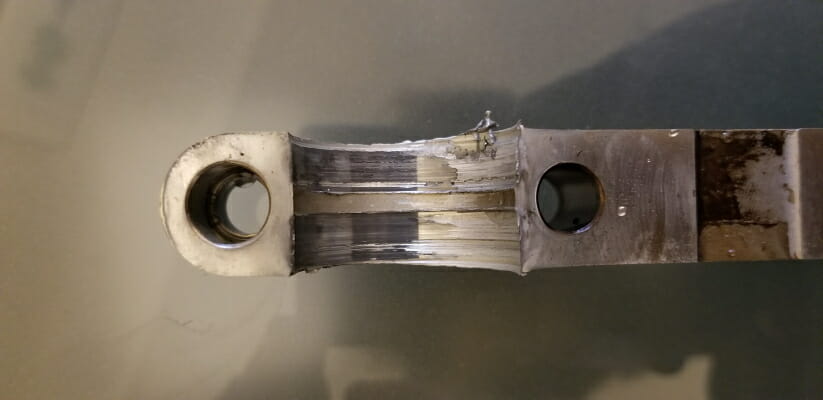 We turned out to have an existing oiling system issue that lead to the majority of our bearings and moving internal parts being junked. after that, due to budget and time, the car sat for the better part of a year. The car still ran amazingly which is just a testament to Honda's engineering, but this motor's days of racing were numbered.
We competed for the entirety of 2018 in the WRX and ended up getting close to the podium in a car that spent its entire season on All season tires so the season wasn't a total bust, but we definitely had to struggle through the life of abusing a car in 2 different competitive arenas.
In the winter of 2018, we finally had the time and money to start the motor rebuild process. Thanks to a thrifty find by my friends at EcoTECH, we ended up getting a donor motor with some issues that was able to give my original block and head a new lease on life.
We tossed in some upgrades here and there, a new Mishimoto radiator, Megan racing motor mounts, new tranny mounts, and after a long break-in period, the car was finally ready to race again.
At this point in the story is when we would have originally planned to stop. Stay in C Street in Autocross and kept on focusing on becoming a top 20 Index driver for the region, but sadly fate saw to it that I didn't get to enjoy driving the s2000 stock for every long.
We competed in a handful of AutoX events after the break-in and after some nudging from a friend, decided to finally take the reborn car to Autobahn Country Club in Joliet, IL. A wonderful little track about 4 hours away from St. Louis. With over 3 miles of winding and technical pavement, it was going to be an awesome way to get some seat time on a track with a bit more personality than our home track.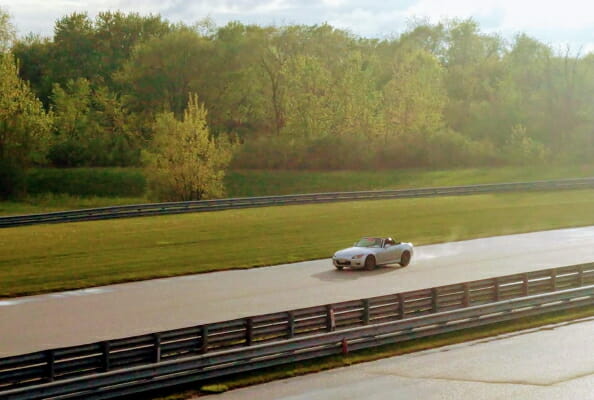 Unfortunately for the majority of the sessions we had, it was raining, but by the last session of the day we all finally started to get some dry track, or so we thought. About 3 laps into the final session of the day, Afro caught the car a little too late in the correction of a slide and went off and had a low-speed impact with the guardrail.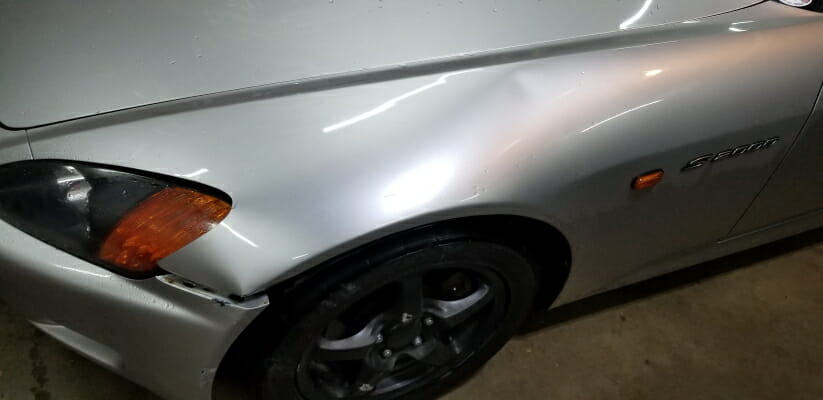 The car came back home with some dings and bruises that day but was completely sound mechanical, but needed some bodywork to replace the taillight and make it whole again. After getting quotes from around town, we decided that it for the cost it would take to fix it the proper way, it would make more sense to take the opportunity to upgrade the body of the car for the same price.
After a few months of research, we went back to work on the car, just a few months after getting it back on the road. We'll go ahead and stop the story here for now, but I may create a separate article about the widebody process in the future, for now, check out the short gallery below of the wide-body process and the end result.
Our goal for the next few months is to get this car ready to compete in its first Gridlife event. There's a lot left to do, but we are hoping that by May 2020 he will have new Coilover and properly sized wheels and tires so that we can start putting down better lap times. Aero will come in the future, but for now, we're going to focus on getting the car more dialed in.